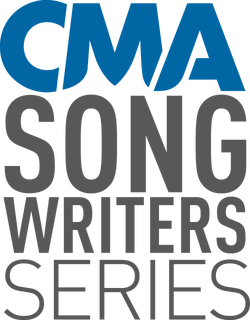 This past week the CMA brought their Songwriter's Series to close out the show's 9th year in NYC. The show has become a two day event, with two shows each evening. As always, the night was hosted by Bob DiPiero who this time brought along James Otto, Deana Carter, Rory Feek and James Slater. These shows are always entertaining, but the artists who were there this time seemed to be some of the most genuine, grateful people to grace that stage.
Bob DiPiero has written a huge catalog of hits. This time he performed five of his well known songs including "Southern Voice" and "Cumberland Road." As well as the songs, these rounds are also known for their stories. Bob told one of being at a gas station and how a young man kept looking at him. The man finally came over and told Bob that he just cut one of Bob's songs. The young man? Easton Corbin. The song? "Lovin' You Is Fun" which Bob then performed.
Next to Bob was James Otto and if you have not heard his voice, you are missing out. He has a deeply soulful and powerful voice that moves you when you hear him. He forgot the words to his first song, but quickly recovered and sang the song he wrote with Zac Brown, "No Hurry" to which he added "Do you know why I'm in "No Hurry?" as he segued into Tom Petty's "Free Fallin'." He sounded so good that Deana jokingly asked "why do I have to come after you?" But the admiration they had for one another shown through when James answered her "because
you're
killer." In addition to that song, James performed "In Color" which he wrote with Jamey Johnson. He had many people tearing up when talked about the last verse having meaning to anyone who served. He spoke of his Dad who was a drill sergeant, and he himself who was in the Navy. Finally, he played the song he is most well known for "Just Got Started Loving You."
Deana Carter, who was called "the rose between four thorns" by Bob, explained to the audience why she has been out of the spotlight for years: she took time to raise her now 9 year old son. Although she lives in Los Angeles now, she was originally from in Nashville and said that being on stage this night made her miss Nashville and the camaraderie of songwriters. She sang a song she wrote with Matraca Berg after Matraca came over one morning after a bit of drinking the prior night, "You and Tequila" She was so happy that Kenny cut that song because she had gone a long time without anyone cutting her songs, that she thought maybe she was going to move in a different direction with her life. She also performed "Did I Shave My Legs for This" and her first #1 "Strawberry Wine" as well as a song from her new album
Southern Way of Life
about hitting a low point in her life when she found herself on the kitchen floor wondering how she would pay the bills.
Rory, in his signature overalls, first sang a song that Easton Corbin cut "Little More Country Than That." Next, he performed an extremenly humorous song about loving someone that was now gone. The initial verses were deceiving and when it as revealed he was talking about a truck, everyone in the room began laughing. He spoke how his main goal was to become a songwriter in Nashville and how he has done that. He spoke lovingly of his wife, Joey, who could not be with them because she is 7months pregnant and due in February (his older daughters who were in their 20s were in attendance). He sang a lovely, touching song that was for his wife, but one he said he sang to many other girls before her called "Teaching Me How to Love You." He ended with a song by "some guy on
The Voice
"Some Beach."
James Slater is a not only a songwriter, but a stellar piano player. He performed "Mexicoma" a track that can be found on Tim McGraw's current record. That song he said he wrote in a swimming pool where he "might have been in a Mexicoma." James (jokingly) said he is from the "deep south," Panama. He lived in Europe for many years then after 9/11 decided to return to Nashville where he has been ever since. He told a terrific story about how he wanted Garth Brooks to record one of his songs. He knew Garth hung out at the Pancake Pantry, so he went there hoping to meet him. He did, but Garth told him he was retired and wasn't cutting new songs. Thankfully for him though, Martina McBride cut the song, "In My Daughter's Eyes." He also brought a 22 year old female singer from the audience up to sing. Even though they had never practiced they dueted, on the Gloriana hit "Can't Shake You." He finished with a song called "Ain't My Baby Grand" he co-wrote with Brett James and hope to have Tony Bennett sing it. It definitely had the feel of a Bennett song and hopefully they will get their wish.
The CMA Songwriter's Series will return in 2014. Check back with
www.joespub.com
for more information.
http://www.jamesotto.net/
www.deana.com
http://joeyandrory.com/
http://www.jamestslater.com/