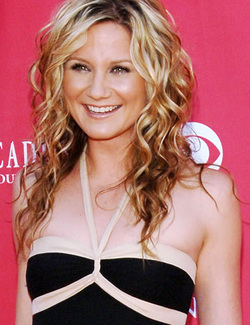 www.askmen.com
File under we can't say we did not see this coming. Jennifer Nettles of duo Sugarland announced today that she will release a solo album in the Fall. It will be produced by Rick Rubin, previously co-president of Columbia Records and the founder of Def Jam Records. Rubin has worked with a variety of artists such as Johnny Cash & Tom Petty and The Heartbreakers. Jennifer said on her website:
"I am absolutely thrilled and wholly proud to be working with Rick", said Nettles. "If you ask any musician who is on their producer 'bucket list', Rick would be on each and
every one." Jennifer will be presenting at the Billboard Music Awards on Monday.