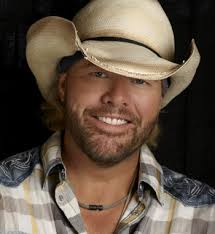 rodeohouston.com
On Monday, tornadoes destroyed the town of Moore, OK, Toby Keith's hometown. He had this to say via email to members of his fan club:
"This storm has devastated the community that I grew up in. I rode my bike through those neighborhoods. I have family and friends in Moore. My heart and prayers go to those that have lost so much. But Moore is strong and we will persevere. God be with you all." - Toby Keith
In fact, he had just left his hometown before the tornado struck. His family, thankfully, was safe. He told CNN:
"The first thing people do is get you transportation, get (you) water, take care of your kids. Pray and be glad you made it through and pray for the ones that lost people in these things," "The good thing is we're resilient here. I'm proud to live here in this town," he added.
He also mentioned that he is trying to plan a benefit concert. There are many ways for you to help. Please visit
www.redcross.org
www.salvationarmyusa.org