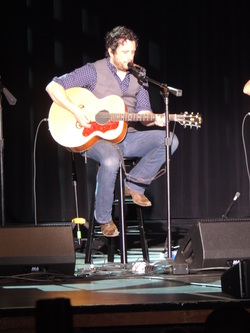 Will Hoge
It may only be May, but on July 25th, the Bowery Ballroom will have a can't miss show: Will Hoge with Wade Bowen. These singer/songwriters are two of our faves and missing this show would be a definite mistake! Will Hoge is a Grammy, ACM and CMA nominated singer songwriter from TN. He has toured with ZZ Top, Squeeze and Dierks Bentley. He has released numerous albums, his latest titled Modern American Protest Music" was released in September. He is the co-writer of the #1 song performed by the Eli Young Band "Even If It Breaks Your Heart". Wade Bowen is a singer/songwriter from Texas. His latest album was "The Given" released on May of 2012. He and Will have written a song together that went to #1 in Texas "Another Song Nobody Will Hear".
Tickets are on sale through
Ticketmaster
and are only $15. So no excuses!! If you want to see fantastic performers and listen to top notch music, get a ticket fast!