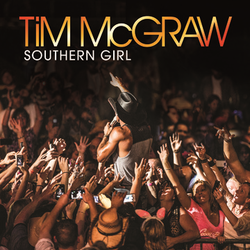 from the GreenRoom
Tim McGraw will debut a new music video for "Southern Girl". From the GreenRoom press release via twitter this morning:
Nashville, TN- July 15, 2013- Country superstar Tim McGraw will premiere the new music video for "Southern Girl" by partnering with country radio stations nationwide.
Stations will debut the video on their websites simultaneously starting at
4 pm ET on July 23, 2013. Immediately following the premiere, McGraw will
host a Twitter chat with fans via @TheTimMcGraw.

"When we started talking about a video concept for 'Southern Girl,' I knew that this song
belonged to the fans who have been out at our live shows all summer," said
McGraw. "We brought cameras out on the road and turned them around on the
crowd, and they really helped us capture the fun summer groove of this song.
It seems fitting that country radio would get first crack at this video
because they have been such a huge part of making this tour blow up and be so
special."
"Southern Girl" is the fourth single from McGraw's Big Machine Records debut, TWO LANES OF
FREEDOM.

McGraw's TWO
LANES OF FREEDOM 2013 Tour has been heating up the summer with capacity
crowds topping out at more 21,000 fans a night. The tour wraps
up with stops in Toronto, Ont (7/25); Bethel, NY (7/26) and Virginia Beach, VA
(7/27).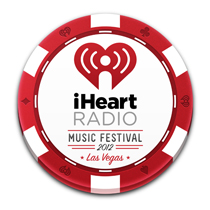 The iheart Radio Music Festival to be held in Las Vegas in September announced its line up this morning. It includes Keith Urban, The Band Perry and Tim McGraw. For more information click
here.

Jason Aldean set records with his performance at Fenway Park over the weekend. he broke not only Sir Paul McCartney's single night crowd attendance record, but Dave Matthews double night as well. He is the first country act to ever play Fenway and sold out 70,000 tickets in minutes. Aldean said in a statement "I heard we also set a new all time record for beer sales.
They drank Boston dry… it was wild!"
www.chaserice.com

Chase Rice has announced his first ever nationwide tour: Ready Set Roll. The tour starts in Ohio on October 3rd and ends in LA on November 30th. for more information visit

http://www.chaserice.com/

thedailycountry.com

FGL also announced the rest of their first ever headlining tour after leaving us hanging with one date last week. CID Entertainment will offer VIP packages for the Here's To The Good Times Tour 2013. For more information visit

here

.