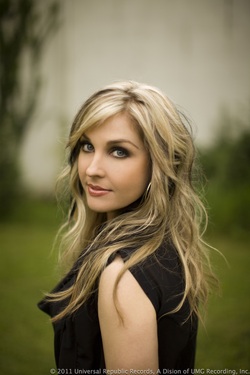 Sunny Sweeney BMLG
Sunny Sweeney, who just joined Thirty Tigers, is working on a new album and she wants you to help. She wrote on pledgemusic.com
Hey everyone!
I'm excited to share the news news – It is time for me to make my next album.
I'm teaming up with Thirty Tigers; new songs, new music, new approach … I
can't wait for everyone to hear what I've been up to.
Pledging will get you a digital download of the album as soon as its ready-
before anyone else. Plus there's a range of perks from getting weekly updates,
merchandise, exclusive visits to the studio, parties to come to … you can even
play or sing on the album.
As an added bonus, a portion of every dollar raised will go to an amazing charity, CASA (Court Appointed Special Advocates) of Northeast Texas, an organization that's very near and dear to my heart. So Pledge away and let's do some great things here! I can't wait to make this album with you. It's going to be a blast- let's do this!
Love,
Sunny

So far she has reached 14% of her goal. Depending on the amount you pledge, you can get cool perks like a hat, access to a diary, tshirt package and even a phone call form Sunny. This is a terrific artist who is not only a terrifc singer songwriter but incredibly sassy and funny as well . To read more click here.