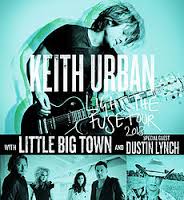 photo from Wikipedia.com
Join Keith on his Facebook page
FRIDAY, TODAY,
night, November 15th for an exclusive Facebook Chat and the World Premiere of the "We Were Us" music video!
To join in the chat, simply visit
Keith's
Official Facebook Page
at 7:30PM eastern and post your
question as a comment below Keith's post of the official music video. Keith will personally respond to comments before taking the stage at Mohegan Sun on the Light The Fuse Tour later that night!