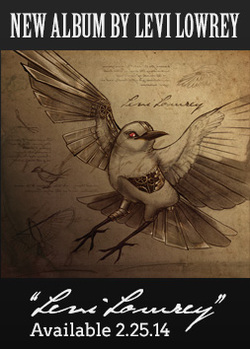 February is going to be a great month for new music releases. There's Dierks and Eric Church, Eric Paslay and Frankie Ballard, to name a few, but one artist whose name you may or may not know is also releasing his self titled sophomore album in February: Levi Lowrey. We first heard his music when he opened for ZBB a few years ago. His songs are honest storytelling, many about things that he has experienced first hand. His musical sound is unique mix of country, folk and outlaw country sung by a warm voice.
He also co-wrote songs you know by the ZBB including "Colder Weather" and "The Wind."
Be sure to give him a listen and pick up the new album.
"Levi Lowrey" will be released on February 25th. For more information visit his
website.