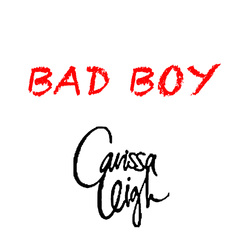 Country music newcomer Carissa Leigh has released her debut single "Bad Boy" on iTunes.
Carissa was inspired when talking with men about what women look for in a man. "A woman wants a nice guy, but not really. They really want... the bad boy! And then we kind of started playing around with 'what
is
a bad boy?'".
The song kicks off with an infectious guitar riff that draws you in. Carissa's vocals set the mood for the rest of the wild song and gets you ready for the ride.
Carissa Leigh made sure everyone can relate to her single sharing, "I think every boy wants to be a little bit bad". With just enough twang and a whole lot of dark and mysterious, "Bad Boy" is sure to take over country radio!
Carissa Leigh's video for "Bad Boy" will be released on VEVO in early March.
Purchase "Bad Boy" on
iTunes
Find Carissa Leigh:
Website
Twitter
Facebook
Instagram
YouTube