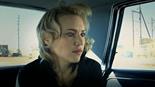 Eric Church gives us another installment in his "San Destino Rising" series. This portion, released earlier this week, is about twenty minutes long. Apparently, more of the story will unfold live at the ACMs this Sunday, April 6th 8/7c during Eric's performance (how that is going to happen has my curiosity peaked, although the story itself, quite honestly, has lost my interest).
You can watch the exclusive piece now on
CBS.com
Do you care about this mini movie from Eric Church or are you over it? Leave your comments below.