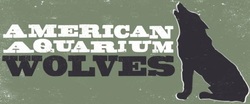 American Aquarium is heading back into the studio next month to begin work on their sixth record,
Wolves
. They will be recording the project at Echo Mountain Studios in Asheville, NC with Brad Cook (Megafaun, DeYarmond Edison, Sharon Van Etten).
To help accomplish this undertaking, they are launching a crowd funding campaign through PledgeMusic beginning
TODAY, May 8th
. Fans can support the creation of this record by pre-ordering the album along with exclusive merchandise, artwork, shows, and a lot more.
As if you need another reason to give, 10% of all funds reached after the initial goal will support Musicians On Call.
From their Pledge Music page: "
We wish we were the multi-millionaire success stories that all of you think we should be, but at the end of the day, we aren't. We're just six guys from North Carolina that want to give our fans the best product we can, and this is the only way we know how to do it.
Thank you for all of your support over the years, it's been great to have you along for the ride. We can't wait for you to hear
Wolves
."
-BJ, Ryan, Bill, Kevin, Whit & Colin
To support their new album visit here:
American Aquarium - WOLVES on Pledge Music