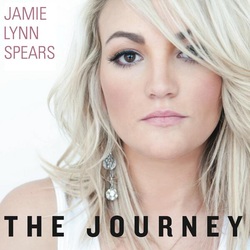 Rising country singer Jamie Lynn Spears announced the release of her debut EP The Journey. The EP boasts five tracks, including her current single "How Could I Want More," that were all co-written by Spears.

The EP, produced by Corey Crowder, features some of country music's best songwriters including Liz Rose (Taylor Swift, Tim McGraw, Eli Young Band), Chris Tompkins (Florida Georgia Line, Martina McBride, Carrie Underwood), Tyler Hayes (Gloriana), Rivers Rutherford (Kenny Chesney, Faith Hill, Brad Paisley) and Lisa Carver (Reba McEntire, Sugarland).

The Journey is set to release May 27th.


Jamie Lynn took to her Twitter and had fans reveal the cover for the project using the hashtag #JLSTheJourney.

The Journey Track Listing:
1. "Shotgun Wedding"
2. "Run"
3. "How Could I Want More"
4. "Mandolin Summer Sun"
5. "Big Bad World"