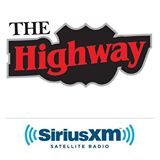 The amount of free music at CMA Fest is just mind boggling. There are so many not to be missed talented artists who are on the smaller stages. Sirius XM's The HIGHWAY recently announced their HIGHWAY FIND STAGE. Although the sets are way too short, 15minutes hearing Brandy Clark, Logan Mize, Leah Turner and Sam Hunt for starters is fine by me.
Here is the line-up for Wednesday June 4th in front of the
Hard Rock Cafe Nashville
.
1:00 - Neal McCoy
1:30 - Jamie Lynn Spears
1:45 - Lo Cash Cowboys
2:15 - Joshua Scott Jones
2:30 - Old Dominion
3:00 - Brandy Clark
3:15 - Chris Janson
3:45 - Sarah Darling
4:00 - Sam Hunt
4:30 - Ashliegh Lisset
4:45 - Johnny T.
5:15 - Erik Dylan
5:30 - David Fanning
6:00 - Joel Crouse
6:15 - Dylan Scott
6:45 - Samantha Landrum
7:00 - Logan Mize
7:30 - Shane Gamble
7:45 - Leah Turner
8:15 - Green River Ordinance
8:30 - Dallas Smith
9:00 - Outshyne
9:15 - Blackjack Billy
9:45 - Sundy Best
10:00 - The Cadillac Three
10:30 - Kristian Bush
10:45 - JT Hodges
11:15 - Glen Templeton
11:30 - Parmalee
12:00 - Finale