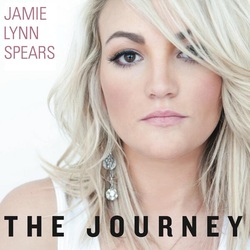 Jamie Lynn Spears released her highly-anticipated EP
The Journey
to iTunes. After teasing each track on Instagram and a weeklong Spotify stream, fans can finally download the EP in full.
Jamie Lynn hand-selected the five tracks out of the 100+ songs she's written over the years; her selection allows fans a glimpse into her journey in life, love, and career.
In "Shotgun Wedding", Jamie Lynn's personal lyrics mix with the up-tempo, banjo-driven track to open the EP with a rockin' tune. "Run" has a feel-good groove to which you can't help but sway. The fourth track "Mandolin Summer Sun," will surely be the soundtrack to summer 2014 with it's catchy, fun-loving vibe. "Big Bad World" is an understated track showcasing Jamie Lynn's vocals and lyrics, and closes out The Journey demonstrating her depth.
Jamie Lynn shares, "The Journey is so personal, and I hope people feel like they are getting to know me just by listening to it! More than anything though, it's for my fans. They have been so supportive and so patient!"
You can download
The
Journey
on
iTunes
now!