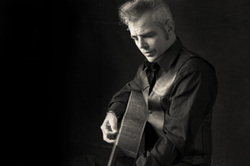 While others are attending CMA Fest this week, music lovers in NYC get to experience shows by some real deal artists. We began the week on Sunday with Reckless Kelly, then saw The Damn Quails Monday and on Thursday,
Dale Watson
will play Hill Country BBQ in NYC. It's a late showtime, but it's sure to be worth it.
Watch "I Lie When I Drink" from ACL below.
June 5th at Hill Country Live
Doors at 1030pm, with the show at 11pm, Tix $15-20
For more information visit
here