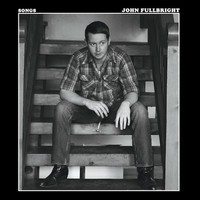 Grammy-nominated John Fullbright recently announced a show at Hill Country Live DC on June 16.
The 26-year old recently released his second album,
Songs,
which has been getting rave reviews. American Songwriter said of the new record:
Neil Young was 24 when he released 'After the Gold Rush.' Joni Mitchell recorded 'Blue' at 27. Years from now, after it stands the test of time, John Fullbright's 'Songs' could take its place in that very same pantheon of hallowed musical masterpieces.
The Los Angeles Times has said:
"The simplicity of the album's title is a harbinger of what it contains — songs impressively and potently economical,… poetically astute lyrics and heart-rending musical feeling."
The arrangements on
Songs
are "stripped down to their core and free of ornamentation."
Songs
has a minimal rhythm section; Fullbright's guitar and piano take the focus with melodies that are memorable and lyrics that are honest.
Fullbright was featured in both The New York Times and LA Times this week and is set to appear on NPR's Fresh Air and All Things Considered; with performances also upcoming at CBS This Morning and LA's Grammy Museum.
John Fullbright will be at Hill Country Live DC on June 16th at 9pm. There is NO cover. For more information visit
here
.
Watch "Happy" below.
For more information visit John Fullbright's
official website