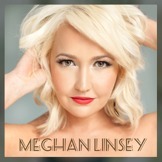 Meghan Linsey
is recording her new project as a solo artist and is asking her fans for assistance on this journey. She writes on her Pledge Page:
My MegStars!!
I am so excited that you made it to my Pledge page! As you probably heard I am launching my solo career and I am sooooo excited about it. But I'm most excited that I am launching it with you guys and PledgeMusic. You guys have been so supportive of me throughout my career and with Steel Magnolia and I hope you will support me on this new journey and pledge. Your continued support means the world to me so I really hope you will join me on this journey. I need your help to finish my new music and get on the road to come see you!
You know how it works. By pledging you'll get the download of my new EP and some great exclusive items. Plus, during the next few months I'll be posting content exclusively for Pledgers from the studio, at shows, from all over the place. You'll have exclusive access to behind the scenes videos and pictures of me completing this EP. I can't wait to share this experience and music with you!
So, let's get started and I can't thank you enough for pledging to the amazing journey that led me here! Love you all so much!
Xo
Meg
As of June 26th, there are eleven days left to pledge. Click the
link
to learn more!
Photo Credit: http://www.pledgemusic.com/projects/meghanlinsey