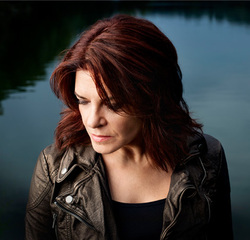 Rosanne Cash testified today, June 25th, before the House Judiciary Committee, Subcommittee on Courts, Intellectual Property and the Internet Music Licensing Under Title 17 – Part 2 on behalf of the Americana Music Association. The testimony pertained to illegal music downloading and music licensing.
In a statement she said, "I am honored to have been asked by the Americana Music Association to represent musicians, songwriters and recording artists in these hearings. As a singer-songwriter who has been in the music business for 35 years, I look forward to sharing with Washington leaders some of the deep concerns all musicians share in the new digital economy. Creative people deserve fair compensation when their work is used by others."
You can read a transcript of her testimony
here.