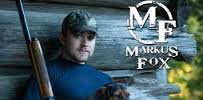 www.outdoormusic.com
Markus Fox is from the state of Alabama, and proudly calls I-65 his hometown. He grew up living on the gulf coast in Mobile and in the pines of Elmore County, Alabama. When Markus graduated from Theodore High School, he left to attend Troy University. It was there Markus realized it was time to do something different and meaningful with his life. Having known other family members who had been United States Marine Corp, he walked into a recruiter's office and decided to dedicate the next four years of his life to serving his country as a Marine.
Markus saw his first tour of duty in Iraq when he was 19 years old, followed by a second tour of duty in Afghanistan when he was 21 years old. Markus now dedicates his voice to not only music, but to the causes of Veterans. "If you see a Veteran out, it doesn't matter where, take a second to thank them. You'll never know what it means to them," Markus explains in a recent interview with ABC 33/40. He goes on to say, "Hire a veteran. They have more experience than anyone you will interview."
Markus finished his time in service as a U.S. Marine in November of 2011, and in turn moved back to his home in Alabama. He is proud to be part of a family who since 1884 has held the longest and biggest family reunion in all of AL where they still cook in the same pots they used at the first reunion. He also enjoys spending time on his property finding happiness in hunting, bonfires and time with friends.
Markus is a true American hero as well as a singer/songwriter whose depth will touch you. We had the chance to talk with this young man when he graciously took time from his schedule to call us from his home state.
You got your first guitar at age 8. Can you tell us the story behind that?
My parents split up when I was two and my Dad moved over three hours away for his job working for UPS. Even though he lived far away, he never missed anything; whether it be a school event, a game or his weekend with us. Every weekend he made the trip to pick us up and drive us back home. We spent a lot of time together on that interstate. What we did during those drives was listen to a lot of music, like the Doobie Brothers, Van Morrison, Chicago, Hank Williams and George Jones. These are artists which were not really the typical stuff a six or seven year old would listen to. Then when I was four, we went to the Grand Ole Opry where I saw Tanya Tucker, Randy Travis and others. I told my dad I want to get up there and do that. So from kindergarten all the way up to 3rd grade I sang in a talent show. My heart was already set on what I wanted to do with my life.
Besides his regular job, my Dad played trombone in a jazz band for over 20 years. He played with B.B. King and others. So the first instrument he got me was a trombone, but it wasn't for me. I really just let it sit there. That's why after my Dad got me the guitar, he told me I would put the guitar down in a weeks time. Well, I didn't. I play a different guitar now, but I still have that first guitar and ever since then a guitar has been with me wherever I go.
Who are your musical influences?
I cannot pinpoint one or two. There are certain songs that just give you that chill, that feeling in your bones. To me, a good song is a good song. I don't listen to current country radio because it's not really country music to me; what I grew up on, what I am used to is different country. To me, the music today is more like dance songs. The lyrics are repetitive and there are a lot of songs about trucks. I have about 170 songs on my phone and they're all I listen to.
Do you write your own songs?
Yes, I do. When I write songs, my main focus is for content. Pretty much every line in every song that I write will be true. The song "I'll Be Around" I first wrote on a bar napkin. I wrote about an ex-girlfriend whom I bought a plane ticket to come see me and she didn't come. That led to a drinking binge and living out of the bottle. The song changed a bit from my initial writing of it, but I don't have a filter and I like to tell it pretty much like it is. I try and write my own songs, but there were two that were pitched to me with people saying "you have to sing this, because you lived it." Those songs were "22 Miles from Hell" and "I'm Still Coming Home" which is a song that hopefully will help people understand PTSD. The song goes along with what I am trying to do by bringing awareness to suicide among veterans.
Can you tell us about why you want to bring awareness to this topic?
I have dealt with being overseas firsthand and have seen the effects of what PTSD can do to people. I also suffer from it. Not many people know that one vet kills him or herself every 65minutes. The response I get when I tell people that 18 veterans a day commit suicide is always 'I can't believe it.' Personally, I have lost seven friends in the last year and a half, the most recent two Fridays ago. People don't know that it is something many veterans struggle with on a daily basis. It is not something you can just "get over." I have my therapy dog and my music, those are what help me.
Tell us about your time in the Marines and how it affected you and your music.
Well, my great grandfather was in the Marines in WW2, my grandfather was in the army in Korea, and my uncle was a Marine in Vietnam. After September 11th, I wanted to go and serve my country. My Dad wanted me to complete a semester of college. I gave him about two days. I waited to tell him a week before I left that I was going. I needed it at that point. I was working forty hours a week and partying, I really needed a change. In addition to serving my country, the Marines gave me direction and focus. I became part of so much more than a brotherhood. I can count on these guys at any moment. I can call them right now they'd be here for me. I left there with a better sense of who I was and what I wanted to do with my life.
When I was in the Marines, music was always there for me, it was my escape. The experience of being in the Marines helped me learn so much more about myself so that when I write and sing, I feel more deeply. The Marine Corps really brought me into that realm.
Congratulations on the release of your EP Thinkin' Out Loud which was released in November. Can you give us some background as to how that all came about?
I wrote the song "Sacrifices" for two buddies of mine who didn't make it home. That song helped us then and still helps people who hear it for the first time. I don't know who, but someone submitted it to the show
American Hero Experience
on NBC Sports. This is a show where they take modern heroes who share their inspirational stories as they discover the therapy outdoor recreation can provide. For example, they take guys who love to fish on a fishing trip of a lifetime. I guess they made an exception for me because although I love to fish, I really wanted to be a singer/songwriter. Someone from the show called Outdoor Music Group and said "what can you do with this guy." I got to go on the fishing trip and spend a week with the guys from the show and one of the guys from the
Outdoor Music
label, although I didn't know it at the time because he told me he was a production assistant. At the end of the trip he introduced himself as someone from the label and wanted to invite me to Nashville to play a show.
So I went to play at Pucketts in February of this year, but the headstock broke off of my guitar. The good people at American Hero called Gibson and the CEO of
Gibson
showed up and gave me a brand new guitar. That was pretty special. I still have that guitar and I'm now a Gibson artist. I have played shows for them including opening for Lynyrd Skynyrd at the Ryman. This was also a veteran's event and we got to give away two Gibson guitars to vets suffering with PTSD. It was special not only to play that show but to also do good for people that way Gibson did for me.
It seems a lot of good things have happened in 2013. Is there a specific highlight for you?
The entire year has been awesome, a very special time for me. I am a very lucky and very blessed man for sure. I guess the release of the EP and it reaching #32 on iTunes was a highlight. It's different than what's out there on country radio right now. It is so cool to hear what I grew on my guitar and see that come to life. I am also thankful to the people who played on the record. I had wanted Chris Leuzinger, who is someone
I admired forever, to play on my record. I had figured though, that it was impossible to get him. We were in the studio and he walked in and agreed to play on my record. The label surprised me, I had no idea they had got him to do that. That was amazing to have him come and play. And now he has become a close friend and a teacher to me. It is unreal. It worked out pretty awesome.
What is in store for 2014?
We are going to continue to play music. We have played in TN, AL, GA, LA and PA. We are putting a band together and hopefully are going to try to jump on a tour with somebody. That's my goal, but there is a lot involved in that, which we have to figure out. We will also continue to promote the EP and get it back up there on the charts. There are also things I personally want for the performance and stage. I am working on the side, re-doing boats with my uncle to earn money so I can accomplish what I want to do. I just want to get out there and play my music.
Thinkin' Out Loud
is available at digital retailers. For more information please visit
http://www.markusfox.com/