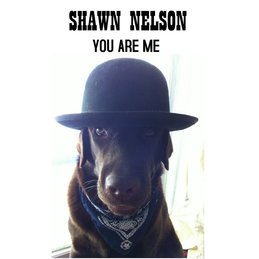 Recorded at Signal Hill Studio in Austin,
Shawn Nelson's
latest full-length,
You Are Me
, was released in late 2016. The self-produced project, Nelson's ninth, was inspired by a year-long residency at Austin's Hole In The Wall and contains eleven tracks that flow beautifully, like the Colorado River after a heavy rain. A mix of brand new songs, covers and acoustic takes on previously released tunes,
You Are Me
begins with the heartwarming sentiment of Townes Van Zandt's "Colorado Girl" which segues seamlessly into "Oh Tonight" whose delicate mandolin strikes a chord in a song about growing old and living life,
"There ain't no taking no easy road/There ain't no shortcuts that I know/I'm out here living life you see and time keeps catching up with me."
Nelson and his stellar players - Morgan Thompson (upright bass), Fletcher Murchinson (mandolin & harmony vocals), and Matt Slusher (acoustic guitar & harmony vocals) – present a fun, jaunty take on "My Old-Time Gal," get fabulously funky on the bass-heavy
"Nobody Got A Hold On Me"
and rejuvenate "P&L Midway" with a jug band feel. The album also includes the Carter Family's "Wildwood Flower," the soulful title track and the bittersweet harmonica-laden, "Streets of Gold." Nelson closes everything out with "Austin" an ode to the town that, until recently, he called home. Tender and truthful,
You Are Me
is a well-crafted and warm acoustic collection from a singer-songwriter who should most definitely be on your radar.