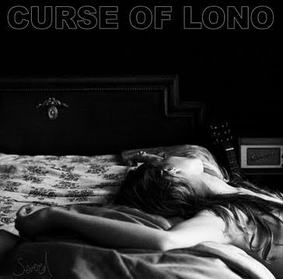 Following up their critically acclaimed self-titled EP from October 2016, UK based outfit
Curse of Lono
are prepping to deliver their full-length debut,
Severed,
on April 7th. The five-piece continue with their cinematic-gothic sound this time around expanding it with stronger elements of Folk, Americana, Indie Rock and 70's like harmonies.
Opening with the airy "Five Miles", the collection features ten tracks, including current single, the bouncy "Pick Up The Pieces", that - whether dealing with infidelity, jealousy, death, or front man Felix Bechtolsheimer's struggles with heroin - have a beautifully ambient and intimately personal feel.
"Each Time You Hurt" is as delicate as it is honest
"Dreams only let you down/Truth turns it all around";
"London Rain," with its jazzy backdrop, emits an ominous vibe, while the folky "He Takes My Place" offers a sexually charged despondency. The album is rounded out with the infectious foot-stomper "Send for the Whiskey," the intense "All I Got," and "Don't Look Down" which closes out the album on a melancholy note, accepting the end of a relationship.
"If that smiles not all you're faking/We were cheating from the start."
With
Severed,
Curse of Lono bring an edge to Americana, crafting a record that cuts into the darker aspects of life, yet somehow making them just as beautiful as the happier ones.