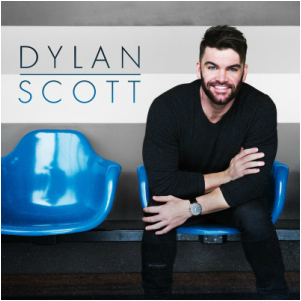 On August 12th,
Dylan Scott
will release his first full length album via Curb Records. The self-titled project contains thirteen tracks that showcase a contemporary country lean on songs including "Lay It On Me" and "Crazy Over Me," which carry a FGL and Sam Hunt vibe, as well as current single "My Girl," an ode to his now wife. In addition, there are tunes about the place in the middle of nowhere that he calls home ("My Town"), the headgear that makes his girl look good ("Ball Cap") and the nostalgic, "Beer Buddies," a nod to those who are friends til the end.
While the majority of songs are sonically modern and feature familiar themes, there are a few ballads - and those are undeniably Scott's strong suit. His expressive vocals are filled with emotion, vulnerability and hurt particularly on the well-crafted "I Lost You" and "Living Room."
The album is rounded out with "Rules" and "Do You Think About Me" two R&B slow-jams that once again bring a modern flair into the mix. If you enjoy the modern stylings of Cole Swindell, Luke Bryan and Sam Hunt, your ears will surely enjoy Dylan Scott.
iTunes Pre-Order:
https://itunes.apple.com/us/album/dylan-scott/id1114152219
Official Website:
http://www.dylanscottcountry.com/