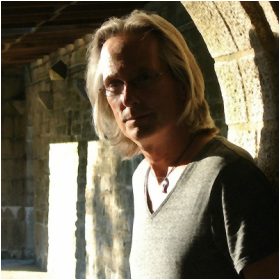 -Tara

Philadelphia-based singer-songwriter Eddy Mann released his new album, The Consequence, on November 8th. The album touches on Mann's vision of a peaceful and understanding world through the eyes of a loving heart, and mind that considers the consequences of one's actions and words. A few weeks after its release, Mann kindly called to speak about the album, the significance of its title and more.

You have been pursuing music for two decades, while also teaching and being a worship leader. How did everything fit together for you?
I started playing early on in high school; I was the shy kid, but when you put a guitar in front of me all of a sudden I had all of the confidence in the world. I always pursued music full-time and played professionally, but when I had young kids and a family, I cut back because I was teaching, but as soon as my kids became independent I delved right back into it. On the back end of that, I was asked to be a worship leader, which I did up until a year and a half ago. All of the pieces flow together, but I don't think I necessarily set out to do them at a specific time, they just kind of happened.

I've been very fortunate as an independent artist to be able to make records and have each project make money and provide for the next one. You hear horror stories about bands signing with labels, spending money and then spending the rest of their time touring to pay off their debt and I never had to do that, which is kind of cool. It's worked out well for me.