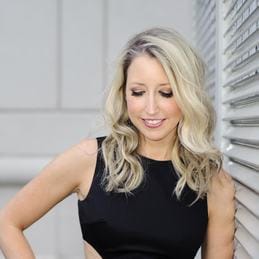 Originally from Atlanta, Alaina Beach moved to Music City in 2015 and became involved in the songwriting community. The singer-songwriter recently released her latest single, "This is How You Get to 99," a touching, emotional track about her grandmother. Right before the holidays, Beach took some time to talk about her roots, the song and more.

Did you always know that you wanted to pursue music professionally?
I have been singing my whole life. I learned to play guitar in high school and was writing songs in college. In 2013, when I was in Greenville, South Carolina my friends encouraged me to play my songs out. I connected with a producer, John Briglevich, in Atlanta and in 2013 and 2014 we recorded some singles. It was my first time in a studio and John really taught me so much. I realized that I still had a lot to learn and being in Nashville, around such incredibly talented musicians, took my writing to the next level.
​
Was your music always country-leaning?
When I started, it had more of a folk sound. I grew up listening to bands like the Indigo Girls and Jewel. As I began recording and adding instruments, my songs developed into a country sound I liked.