Support Good Music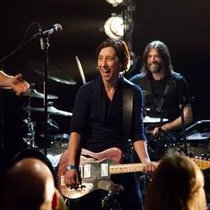 Support Good Music - pretty much sums up my philosophy.
Music pulses through my veins and has been a huge part of my life since forever. I grew up spending my weekends at dance halls doing the polka (my parents' favorite), playing the saxophone and melodica (successfully) and mandolin (not so successfully), and pouring over songs and lyrics like any good music nerd. I am a fan of any and all music, regardless of genre, although I particularly favor Texas, Americana, Red Dirt and Country.
With TDC, I aim to promote the artists who make the music that I love - music that touches, inspires and makes you genuinely
feel -
through interviews, album and single reviews, premieres and press releases. In addition, I hope to provide you with information about musical happenings in and around NYC.
Please do get in touch via editorthedailycountry@gmail.com for interviews, album or single reviews, and video/song premiere requests.
OR
Submit via
StoryAmp
I am also available to write artist bios and other materials
As of January 1, 2017:
Transcribing, editing and assembling interviews takes a great deal of time and effort, and
I strive to produce the best interviews possible in digital media. Therefore, I will only be granting FACTUAL corrections to phone interviews. Email interviews are welcome.
Additionally, due to the sheer volume of album review requests, I am unable to review any album older than two months.
​
Unhappy songs make me the happiest.
Live Music Junkie.
Member of the
Americana Music Association
​
Member of
Women in Music
Interested in advertising? Contact the above email for advertising rates.
---