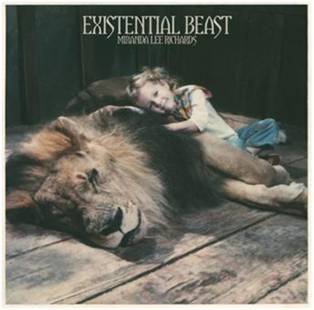 -Harriett
Los Angeles-based Miranda Lee Richards will release her fourth full-length album,
Existential Beast
, June 16 via Invisible Hands Music. To this project, as well as to her previous releases, Richards brings her substantive, poetic lyrics together with a psychedelic, folk-tinged country sound (reminiscent of Los Angeles-based, early 1970's band Spirit) to deliver a powerful look at today's post-election political climate.
In the title,
Existential Beast
, the singer-songwriter has skillfully conveyed the premise of the album. No matter on which end of the political spectrum we may fall, most of us are grappling with the beasts within that emerge and influence the way we deal with instincts of fear, dread, survival and competition. It has been argued that fairy tales, rife with beasts, serve the purpose of helping children cope with these instincts so you can think of Richards' latest as a fairy tale for adults.
"Ashes And Seeds" is the first track and serves as a thoughtful reminder that history is constantly repeating and that conflict is essential to positive change. The smooth sounds of pedal steel highlight Richards' laid back, fluid vocals. "Lucid I Would Dream" evokes the dream-like state with the effective use of strings and Mellotron while lyrically imagining that with clarity, fears would diminish. The title track brings a slight R&B vibe into the mix and poses that the time for complacency is over.
Existential Beast
closes, as it begins, with hope in the ethereal, string-laden and aptly- titled "Another World". It is epic in length (over 12 minutes) and in breadth with its uplifting call to contribute to solutions. "
Well I see another world/Where we invite the enemy for dinner/And we learn to draw new boundaries/Exploring new territories/California don't throw yourself to the sea/You were part of a bigger picture."
Though certainly a collection of politically charged songs, to define the album solely as such would be limiting. There is much to discover in the beauty of the vocals, the poetry in the lyrics and the uniqueness of the production found in
Existential Beast
. Visit her website at
www.mirandaleerichards.com
to learn more about this accomplished artist