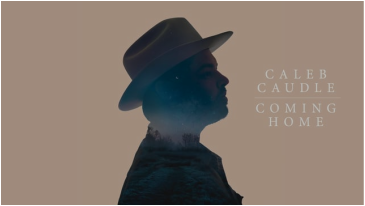 "Evocative and impressionistic Southern lyricism, wrapped in an impeccable mix of vintage and contemporary country sounds." - PASTE MAGAZINE

Following in the boot steps of Gram Parsons, Merle Haggard and George Strait, CALEB CAUDLE makes pure country music rooted in the genre's glory days, back when melody, mood and message ruled the roost. It's not contemporary country-pop, nor is it part of any underground outlaw scene. Instead, Caudle's music finds the middle-ground between the classic twang of late-Seventies/early-Eighties country and the raw, rootsy stomp of modern-day Americana.

Raised just south of the Virginia/North Carolina border, Caudle cut his teeth on the road, building his audience one highway mile at a time. While sharing shows with Jason Isbell, Robert Ellis, Justin Townes Earle and other Americana A-listers, he also found time to record albums like 2014's "Paint Another Layer on My Heart," a critical favorite that landed him on more than 40 year-end lists. Caudle keeps the momentum going with his newest release, Carolina Ghost, an album inspired by new love and a recent move back to the Piedmont.