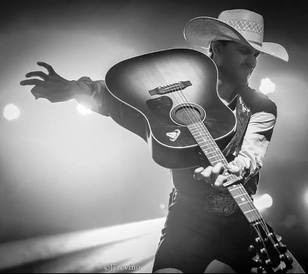 "WITH YOU I AM" REACHES #1 ON SIRIUSXM'S "ON THE HORIZON" PLAYLIST. JOHNSON LEADS THE PACK FOR THE BOOT'S ALBUM OF THE MONTH FOR AUGUST 2016

​Nashville, TN (Press Release July 29, 2016) --- Indie sensation Cody Johnson is scheduled to release his highly anticipated studio album GOTTA BE ME next Friday, August 5. Johnson continues to blaze a trail, topping the SiriusXM "On The Horizon" playlist. After making his career debut on the playlist just two weeks ago, the infectious new single "With You I Am" catapulted to #1. The overwhelming response from listeners was immediate. It's clear that country fans are hungry for Johnson and his brand of traditional country music.

The lead single off of his forthcoming album was co-written by Johnson along with David Lee and Cody's producer Trent Willmon.