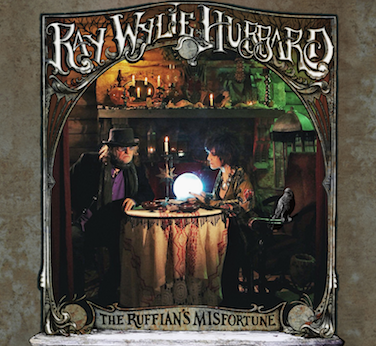 When: July 13th
Where: Hill Country NYC, 30 W 26th Street
Time: Doors 930/Show 10pm
Tickets: $22/$35
When it comes to down 'n' dirty roots 'n' roll, nobody does it better than Ray Wylie Hubbard. Except, it seems, for Hubbard himself. After riding a decade-long career resurgence into the national spotlight with 2012's acclaimed The Grifter's Hymnal and his first ever appearance on the Late Show With David Letterman ("I didn't want to peak too soon," quips Hubbard), the iconoclastic Texas songwriter is back to continue his hot streak with The Ruffian's Misfortune — his 16th album (and third on his own Bordello Records, via Thirty Tigers) — which was released to critical acclaim in April of 2015.
In addition to the record, Hubbard released his memoirs in a
new book
a life….well, lived
on November 2nd. Written with Thom Jurek the portable, relatively short tome chronicles Hubbard's life thus far from boyhood in Oklahoma and Dallas to include well, as much as Hubbard wanted to write. It's a memoir that you can't put down, but one that you don't want to end.
The beloved singer-songwriter was last in the NYC area a year ago for an unparalleled evening of great music, wonderful stories and lots of laughs. I guarantee that this will be an evening you will not want to miss.