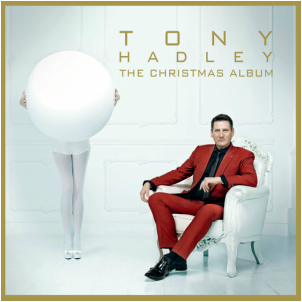 Because I loved "True"......

LOS ANGELES, Calif. (Press Release)— Tony Hadley was the soulful front man for the hugely popular 1980s New Romantic band Spandau Ballet. After fifteen Top 10 singles (including the #1 smash "True") the group took a 20-year hiatus before reforming in 2009, again hitting the U.K. Top 10 with their reunion album, Once More. Following an acclaimed 2014 documentary about the band (Soul Boys of the Western World, directed by Julien Temple) and a successful tour, Hadley stepped out in 2015 with The Christmas Album, his first holiday offering, showing the same adventurous spirit while doing what he does best — making every song his own.
​
The album is due out October 21, 2016 on Omnivore Recordings.