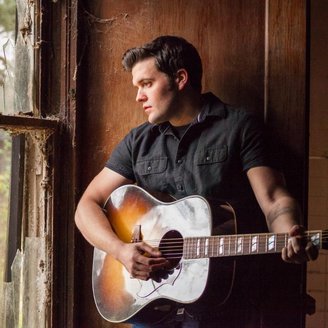 (Press Rlease) Americana roots rock
artist ROD MELANCON partnered with
GlideMagazine.com
to premiere "Redhead," a muscular blend of rock and dirty blues with "Rolling Stones swagger" (John Wirt,
The Advocate
,
Baton Rouge, LA, 4/7/17). The track is one of the highlights on the singer, songwriter and musician's sophomore 10-track album SOUTHERN GOTHIC, out Friday, June 16 via Blue Elan Records.
Click here
to listen to "Redhead."
SOUTHERN GOTHIC
can now be pre-ordered--which includes instant-grat tracks, "Dwayne & Me" and "Redhead"--via iTunes
here
, Amazon
here
or Blue Elan Records for special packaged bundles
here
.
"With 'Redhead,' I wanted to allow the listener a chance to come up for air," says ROD about track #6 on the CD and the first song on the vinyl longplayer. "A bit of a break from the troubled characters they met before on this new album--something for the smoke-filled dance halls."
In support of the album, MELANCON--born and bred in Louisiana and now based in Los Angeles--continues his tour tonight in Tampa Bay, FL at Cuban Club before hitting a few more cities to wrap this leg in Austin, TX on Friday,April 28 at The White Horse . For more information and to purchase tickets, visit:
http://www.rodmelancon.com/tour-dates
.
MELANCON
is generating an early buzz in the cities where he's touring. Writer Julia Fechter from
The George-Anne
(Statesboro, GA) cited "Redhead" as "full of festive language, guitar riffs and, surprisingly, a saxophone solo" (4/11/17). Elsewhere, Rosemary Scott noted in
The Red & Black
(Athens, GA)

SOUTHERN GOTHIC
is a journey into the dark, and often twisted, night of the soul. Recorded over the course of two years and produced by Brian Whelan, it is the restless yearning of a young, new South that has been represented by The Drive-By Truckers, Sturgill Simpson and Jason Isbell. With this new album, MELANCON takes an unflinching look inside the heart of Americana darkness as he stylistically dives deeper into the roots of his own imagination nurtured in the badlands and bayous of his home.
MELANCON
pushes the sonic soundscape on SOUTHERN GOTHIC. "I wanted to explore more than the go-to Americana template," he shares. "Instead of where a steel guitar would maybe go, let's add a pulsating synthesizer. I wanted to do something original--to push the boundaries of what's expected from an Americana artist. I wanted the production to reflect the character's state of mind. 'With The Devil' opens with what I imagine the inside of that man's head sounds like."
Track listing for SOUTHERN GOTHIC:
"With The Devil"
"Perry"
"Lights of Carencro"
"Dwayne and Me"
"Promises"
"Redhead"
"Praying for Light"
"Mary Lou"
"Different Man"
"Outskirts of You"
For more information on ROD MELANCON, visit:
WEBSITE
|
FACEBOOK
|
TWITTER
|
SOUNDCLOUD