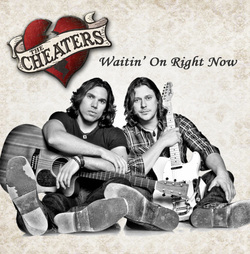 The Cheaters', Jason Morton and Brett Wilmer, latest single is the play on words "She Got A Way." The song, written by the duo, along with Preston Brust and Chris Lucas (from LoCash), as well as Scott Hommel and Phil Barton is from their 2014 release Waitin' On Right Now.

Originally from Maryland, "She Got A Way" was the first song the duo wrote after moving to Nashville, and they admit it was a completely different writing experience than what they were used to. The finished product though is a song with an easy to fall into, smooth groove about a pretty perfect gal who has a guy wrapped around her finger. The scaled back acoustic beginning as well as their harmonies make this debut single a nice introduction to their sound.


"She's got a smile like a sunshine
Down for a good time
Once in a lifetime
She got a way
She's that place where I wanna go
So, so beautiful
Only one I wanna hold"