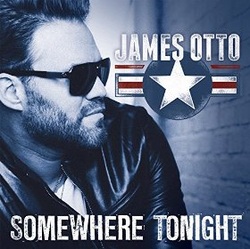 Singer-songwriter
James Otto
released his new three song EP,
Somewhere Tonight,
on July 24th. The EP, his first on Blaster Records, is centered around his current single "Somewhere Tonight," which has done very well on Sirius XM's The Highway and is set to hit monitored radio. Additioanlly, the EP features two more tracks, an original ("Back It Up") and a cover of Bob Seger's "Night Moves."
The former, a song about wanting more from that girl who has been flirting with him all evening, has that modern, easy to fall into country melody, while the latter is a well done take on a classic song Otto has been performing live for quite some time. On these three tracks, Otto's voice is warm, powerful and full of soul; hopefully a full length record is not far behind.