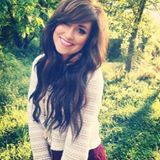 Texas Country Showdown artist Briana Tyson's newest single, "Moonshine," paints the picture of young love and a carefree day by the river. The female in the song takes the lead, encouraging her guy to hop into that truck and spend the day (and night) together under the influence of a little moonshine "killing time before church tomorrow morning." The instrumentation, along with her strong, faultless vocals, gives the song a sweetly romantic and sexy feel without being salacious.
"Moonshine" has a relaxed, laid back groove that will have you yearning for a little romance, long lazy days and warmer weather.
"We go down to the swimming hole
Those Crickets singing better than the radio
We're Skinny dippin' midnight sippin' all I need is a little more you
We'll hang our clothes out on the tailgate
I don't care if were home late
We got a whole lot of nothing to do
And a little bit of moonshine"
You can watch the official video
here