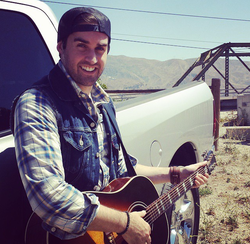 -Tara
Earlier this year, California based singer-songwriter
David Lorango
released his four song EP
Ride All Night,
which includes his current single, "Leaves of November." The heartfelt mid-tempo tune with an easy to fall into melody is brought to life by acoustic guitar, pedal seel and percusision. Lorango's delivery (recalling earlier Jake Owen) is warm, nostalgic; grateful for time spent, yet also longing to experience that love again. It's a solid contemporary country song that doesn't (thankfully) yield to trends, and leaves one wanting to hear more from this newcomer.
"Lately I've been drinking about you
I've been gone so long
Walk through the leaves of November
Dreaming that we had it all
Holding through the cold of December
Reachin' for what we had from the stars"
Watch the video for "Leaves of November"
here.