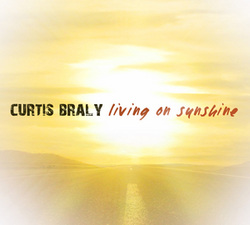 Texas native, and Studio Gold Nashville recording artist,
Curtis Braly
has released his newest single, "Living on Sunshine," from his recent album
All About The Ride.
The song, written by Maryland Francis along with co-writers Lauren Taylor Bachofer and Brandon Maddox, is a fun loving perfect for summer tune. The easy to fall into appealing melody tells the story of those long warm, carefree days of summer spent making memories with the one who brightens your life.
"Hey this is our time
And what could be better than this
You and me being free in a red wrangler jeep
Taking snapshots with our minds
Loving this sweet ride
Living on sunshine"